---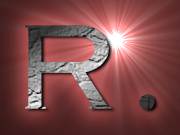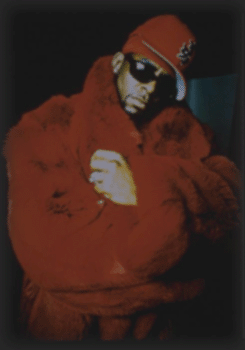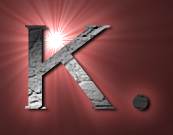 Robert Kelly
January 8, 1969
Chicago, Illinois, USA

This urban R&B singer-songwriter and producer first made an impact in 1991 with his band Public Announcement, and has since become one of America's most successful solo artists. Kelly grew up in the housing projects of Chicago's South Side, but channelled his energies away from fast money-making schemes and into long-term musicianship. He had a natural flair for most instruments, eventually becoming, more by accident than design, a useful busking act. It earned him a living, until constant police disruptions forced him to reconsider his employment. He put together the R&B outfit MGM, and went on to win a national talent contest on the Big Break television show, hosted by Natalie Cole . Unfortunately, that outfit's energy dissipated, and his next major break came when manager Barry Hankerson spotted him while auditioning for a play at the Regal Theatre in Chicago.
He soon had Kelly acting as musical co-ordinator/producer for a slew of acts, including Gladys Knight , David Peaston, Aaliyah and the Hi-Five (who had a number 1 single, "Quality Time", with Kelly at the controls). His diversity was confirmed with his work with the Winans gospel family, notably a duet with Ronald Winans on "That Extra Mile". However, all this would be surpassed by the success of his second album, 12 Play , which stayed on top of the R&B charts for nine weeks. Two bestselling singles were included on the set, "Sex Me (Parts I & II)" and "Bump 'N Grind" (US number 1/UK number 8). As if from nowhere, despite a long apprenticeship, Kelly seemed to have acquired the Midas touch. "She's Got That Vibe", a reissue from his debut album, became a big club and chart hit in England at the same time. His third album eschewed the blatant sexuality of 12 Play , attributed in part to his friendship with gospel singer Kirk Franklin (Kelly later confirmed that he had found God). The same year he wrote and produced the Grammy-nominated "You Are Not Alone" for Michael Jackson . He also signed a contract to play with the Atlantic City Seagulls of the United States Basketball League (the sport is the other great love of his life). The Grammy Award-winning "I Believe I Can Fly" became another massive international hit when it was featured as the theme for the 1997 movie Space Jam.
The increasingly prolific Kelly, whose writing and production credits also include work for Whitney Houston and Boyz II Men , then released the sprawling double album R , which debuted at number 2 on the Billboard album chart in November 1998. The album was an ambitious and diverse set featuring contributions from Celine Dion (the US number 1 single "I'm Your Angel"), Nas and Foxy Brown . The moving ballad "If I Could Turn Back The Hands Of Time" later became a bestselling UK Top 5 hit. Responding to the challenge of rivals D'Angelo and Puff Daddy , the clumsily titled TP-2.Com , released in November 2000, saw Kelly overplaying the self-absorbed loverman persona but shot straight to the top of the US chart. The singer enjoyed a transatlantic hit single at the start of 2002 with his tribute to Muhammad Ali, "The World's Greatest". He also released a disappointing album with rap superstar Jay-Z .
Biography provided by www.mtv.com